Geoff Weaver, Owner
South Australian winemaker and artist
Welcome and thank you for stopping by.
I'm a South Australian winemaker and artist proud to care for a 12-hectare Lenswood vineyard. My father and I first planted grapes on the site in 1982, when the Adelaide Hills was best known for stone fruit and apples. I saw its potential for cool-climate wines and find great joy in continuing to produce them.
My career began back in 1972, working in Orlando's Barossa cellar. I studied oenology at Roseworthy College and returned to make wine at Orlando before joining Hardys in 1976. I produced white wine for Hardys until 1987, then became chief winemaker for the Hardys Group until 1992 and worked with about 10 per cent of Australia's grapes.
On leaving Hardys I relished the chance to focus entirely on our Lenswood property and its plantings of chardonnay, sauvignon blanc, riesling, pinot noir and cabernet sauvignon. One simple thought drives my winemaking: to grow grapes of excellence in a site carefully chosen to suit its varieties.
The Cudlee Creek bushfire that tore through the Adelaide Hills on 20 December 2019 badly damaged our vineyard. We lost all equipment, our two sheds, a cabin and my car. Also destroyed were about 90 paintings I'd completed over the past four decades. Radiant heat affected about 40 percent of our vines — chardonnay, sauvignon blanc and pinot noir — and will prevent them from bearing fruit until 2022 at the earliest.
In grappling with this loss and making plans to rebuild, my family and I have stayed grateful. Much of the vineyard remains productive as ever, fresh shoots continue to emerge across the property and sturdy new sheds now house replacement equipment. We recognise and appreciate government and community support for everyone touched by Black Summer bushfires, including the work of our wonderful Country Fire Service here in South Australia.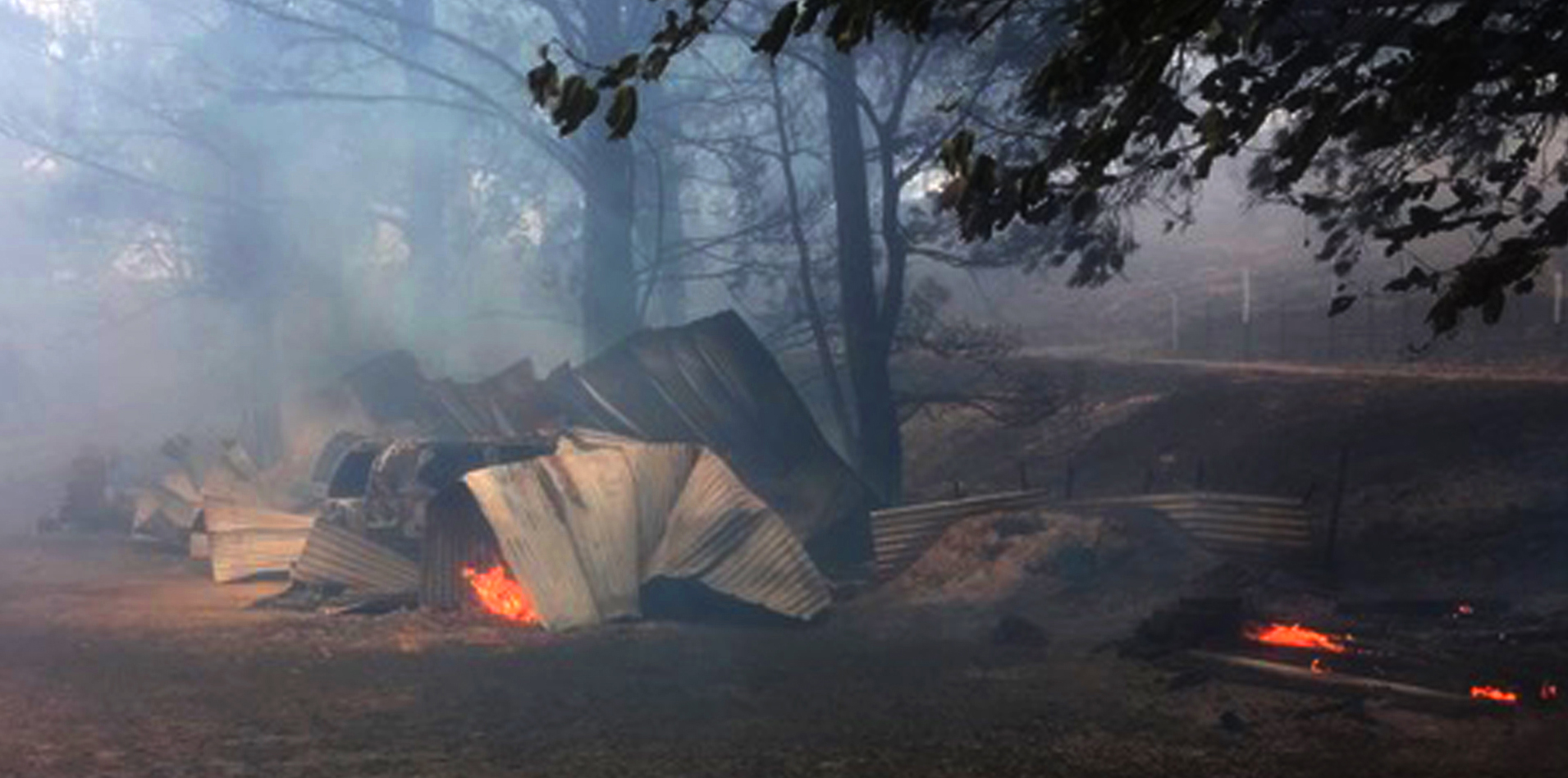 One of Geoff's two sheds following the bushfire.
You'll find the latest on the vineyard's ongoing recovery on our Instagram and Facebook pages.
We're proud to be part of the EcoVineyards project led by viticulturalist Dr Mary Rettalack and the Wine Grape Council of South Australia. By adding hundreds of new native trees, shrubs and grasses to the property we hope to improve its natural resistance to disease and reduce chemical use — along with providing a boost to biodiversity following the bushfire.
"Since discovering oenology and starting to make wine I've believed that flavour frontiers lay in the vineyard and the path to fine wine begins there."
Wines
Our wines are known for their fine, delicate flavours. Crisp and nuanced, they've received acclaim including multiple inclusions in the James Halliday top 100. We are a five red star winery, Halliday's highest accolade. Fully ripe grapes are hand-picked, with low yields and consistently high quality.
Vineyard
Our vineyard lies high – about 500 to 550 metres above sea level – in the Adelaide Hills near Lenswood in South Australia.
Vines on our site grow in ancient soils with low natural fertility and ample cold air drainage, ensuring their flavour-producing metabolism is not restricted. With average rainfall of 1134mm, irrigation is rarely required and the vines have a steady but restricted water supply to nourish them.
Canopy lifting is used to help light reach the grapes. Hand pruning allows close control of crop level and foliage density, crucial in cool vineyard areas. All efforts are directed to cultivating fine flavour in the grapes. Each season brings further maturity to the vines and continued refinement of our methods.
My focus over the next few years
"My focus remains trying to make better and better wines. It is a never-ending project. There is also much to be done to recover from the fires and restore the biodiversity and beauty of our land."